The Joy of Bingo sites, or JoB, are some of the largest names in the industry. Currently, there are seven sites in the network – Tasty Bingo, Wink Bingo, Bingo Street, Posh Bingo, Big Brother Bingo, 888 Ladies, and Red Bus Bingo. But this network does not work the same way as other networks. Rather than having bingo rooms that are linked between several sites, the only time players across the Joy of Bingo websites come together is for the quarterly jackpot games.

One of the biggest advantages of playing on the Joy of Bingo network is the combined loyalty programme that lets you accrue VIP points in any site in the group but are merged into one account. This is an incredible benefit if you play on several sites on the network. Instead of having some points here and other points in another account, you are continuously building them in one place. These points can be redeemed for bonuses at any of the bingo sites on the network. This is pretty cool, right?
Even though the games are linked once in a blue moon, the side games with progressive jackpots are networked all the time. Some of the most popular titles are Piggy Payout, Fluffy Favourites, and Doubleup Ducks. These names and many more share their jackpots across the JoB network, and players on any Joy of Bingo website can win them during any time.
The Joy of Bingo network sites also share bonuses and promotions, network-wide cashback deals, free bingo offers and many more. Thus, even if this network does not like a typical one on the outside, if you dig a little deeper you will find a lot of reasons why these websites have a lot more to offer as a group rather than on their own.
Why You Should Choose Joy of Bingo
The Joy of Bingo websites are constantly in the highest spots in our ratings, and there are plenty of good reasons for that. Bridgend, 888 Holdings, Cassava and most of the websites on the JoB Network belong to the same company. It is true that being a massive company does not make it honest. However, this network has never had any issues. It has continued to be a trusted and stable company until now, this is why their bookmakers, poker and casino sites rank so high. Their track record as the best bingo software developer is proven, so it is quite natural that they are a highly ranked bingo network. This is one of the reasons for why we trust them as much as we do. And to add more to their bulletproof reputation, they are licenced by Gibraltar's GRA, which is one of the top commissions in the industry.
Promotions and Bonuses
Apart from the reputation of the Joy of Bingo network sites, we at Cassava Bingo Sites are in love with their jackpot prizes, software and features. Their jackpot promotions are one of their greatest selling points. Every three months you will find Joypot Bingo Games that rotate between the group's bingo portals. Each of these games has a jackpot of £25,000 that they refer to as a joy pot. You can either purchase a ticket for £2 or use the sites in the network to qualify for the cards in other ways. For example, several bingo winning patterns offer you 5 points, and each £10 you spend on bingo tickets give you 2 extra points. When you gather enough points, you can use them to buy joy pot tickets by following the instructions that are explained in each of the sites in the network.
Special Promotional Offers
Apart from the Joy pot, there are a tonne of other perks, free bingo games, and bonuses in each of the sites in the Joy of Bingo network. There are websites in the network that work as free bingo websites. For example, Wink Bingo offers free 90-ball games in their Free and Easy room as well as free 75-ball games in their Ball Birthday Suit room that pay out cash prizes to the winners on every Tuesday, Thursday and Saturday between 6 pm and 8 pm. Another great example is 888 Ladies which gives you £30 to play for free if you deposit £10.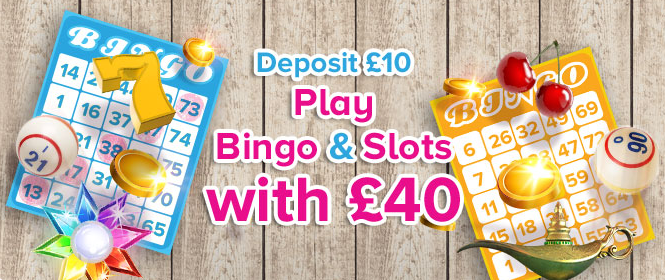 When you are looking for huge jackpots, there are even prizes worth half a million pounds at Costa Bingo, which are guaranteed to their users every single month. This operator is a new bingo site with a proven track record of success. However, among the names in this network, the most generous one is definitely Wink Bingo, closely followed by Posh Bingo. The JoB network, owned by one of the biggest public companies worldwide, is currently one of the top-rated bingo networks to try out. We can sincerely say that the network powered by Brigend Ltd – Joy of Bingo, is one of the best possible choices in the industry.
Network Name Confusion
This network has been mislabeled many times by reviewers as the Bigend Bingo group. The Globalcom software was renamed as Brigend since it is owned by Brigend Ltd. Brigend is a subsidiary company that is entirely owned by Cassava Enterprises, which in turn is a subsidiary organisation of 888 Holdings. Brigend is a company which is entirely limited to developing bingo software, and it is related to the Joy of Bingo group, but it has nothing to do with a bingo network.
And there is also the Dragonfish bingo network, which looks like a copy of the JoB group but has a completely different user base. The Joy of Bingo network is a powerhouse for sites like Costa Bingo, 888 Ladies, Posh Bingo and Wink Bingo, Dragonfish's bingo sites are super affiliates, white labels which run their personal white label brand. Most of the JoB sites that we listed in this article belong to Cassava Enterprises, which is an operating subsidiary of 888 Holdings Plc.
More bingo networks