A lot of players are not aware of the fact that operators that belong to the best bingo networks offer better services. There are only a few UK-based online bingo sites that do not use the network model to offer their services. In a nutshell, a networked website is one that uses a shared pool of players across a number of various sites.
Think of three random websites, we will call them Bingo A, B and C. You sign up with Bingo A, and you are a player at that particular site, as far as you are concerned. However, it is part of an online bingo network. When you log in to play with that site, you are joining the players from Bingo B and C as well as those from your site. It is possible to sign up with Bingo B and C with other accounts, but it does not matter which website you visit to play, as the players are shared between the sites in the bingo rooms.
This has advantages for both the providers and the players. We will discuss them in detail in one of the sections below, but here they are in a nutshell. First of all, it allows the networks to maintain a certain form of liquidity. In other words, instead of having 10 sites with a bunch of players in each of them, they have 10 websites with 10 times the bunch of players. This is an advantage for the players as well as they have the chance to win more money when they play since there are more users in the rooms. It is typical for the players in the chat rooms to be shared as well. However, some websites have a separate chat room in every site in the network. It depends on the network of your choice.
The people who want to provide online bingo are also benefited. They can simply start a new gaming site and instantly have a pool of users there. They will make money with the players who sign up through their site. Another advantage for them is that the cost of entering the online bingo industry is also lowered, as all of your technical and banking facilities are taken care of by the network.
However, like with most things, there are also downsides. There are currently about 300 bingo websites that offer the game to the British market. About 290 of them are network sites. Since all of them share the same games and promotions, the massive number of websites hides the lack of variety and choice for the bingo players. A lot of the operators are just a cookie cut and sent to make money with almost no regard for innovation and originality.
On the bottom of the page, we have listed the most popular networks, and we have given you a little background on each of them. The listing is obviously not complete. However, it includes the most well-known bingo network providers, as well as several of their most popular sites. There are providers that offer many networks under them, and we have done our best to note in which cases this is possible.
What Is a Bingo Network?
A bingo network is made up of a bunch of different websites. It is common to sign up to a site that has between five and ten sites attached to it. Of course, there are networks that are bigger than others.
If you are a devoted online bingo player, you will often be able to tell right away which network a particular site belongs to. This is because even though they have various themes, the layouts are usually identical. Every site in a network links back to a company.
Keep in mind that not every site belongs to a network. There are a tonne of standalone websites that provide a unique experience. There are both pros and cons of playing on a networked site. We will discuss them in the section below.
You might be wondering why would a company have between 5 and 10 sites rather than just combining them into one large one. This is quite simple. Having various different sites increases the brand of the organisation. The possibility to attract more players with several sites is much larger than if it has only one website.
What are the Pros and Cons of Playing on a Network?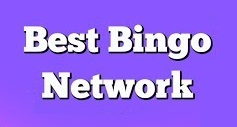 When you sign up with an operator that is part of a popular network, you will be guaranteed a high-quality gaming experience. The bigger a network is, the safer you will be. Bingo sites that belong to a network also give you the chance to win much bigger jackpots. Since progressive jackpots are typically linked to every site on the network, it is quite common to see them reaching millions of pounds.
It is true that massive jackpots are very attractive, you should keep in mind that there are a tonne more players that are competing to win. Thus, your chances of winning are very reduced. This makes the game much more exciting for a lot of players. If you win it makes you feel quite high and lucky, that your experience also lasts for a longer period of time.
However, a thing that bugs most of the players is the unoriginality of the sites that belong to the same network.If you have been playing online bingo for a lot of years, you will likely look for something different.  The network sites that lack originality could be dull for the more experienced users.
Is It Possible to Tell Which Sites are Connected to A Network?
Most sites state if they belong to a network or not. Look for the section called about us, if the information you are looking for is not mentioned on the homepage. Another thing you can do is check out the promotions the site offers. Only a few network sites have unique bonuses. You will notice that networked sites also tend to offer the same welcome offers.  The best bingo networks are common overall and they provide a few advantages. However, you should always keep in mind of the potential disadvantages when you are signing up to a site.
Our Selection of the Market Leaders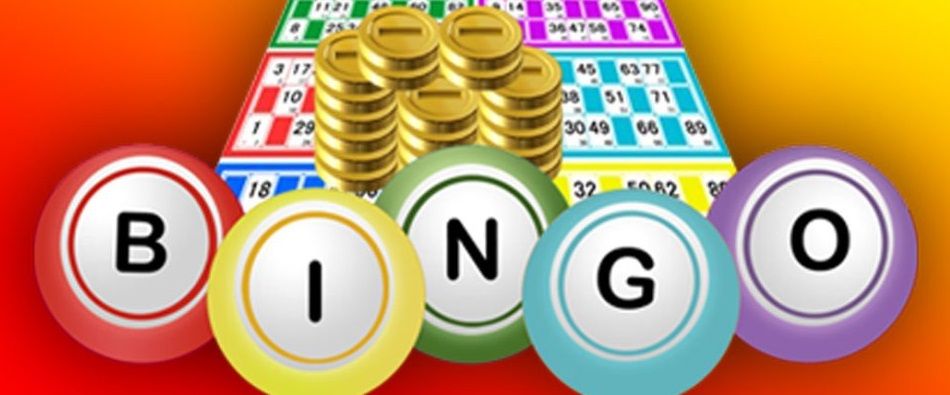 We are aware that networks have benefits for the players, but it is quite difficult to choose the best one you can play on. If you have not considered what your priorities are when you are picking a bingo site, you should definitely do that now. Figure out if large bonuses are what you are looking for, or if the variety of games are more up your alley.
One of the biggest benefits of the best bingo networks is that it does not matter which of the sites on the network you choose to play on, as you will most likely find the exact same promotions, welcome bonuses and features all across the sites within a group. Thus, it is helpful to know which websites belong to which companies.
More bingo networks
When you consider the best bingo networks that are available, you should consider many factors. The networks that we have listed are completely licenced and are regularly and strictly regulated since your safety is our biggest priority. We also made sure that the chosen companies offer mobile applications, enough payment methods as well as a huge variety of bingo games. Keeping this in mind, we have chosen several of our top-ranked organisations, and we want to introduce you to what you can expect from them as well as their benefits.
Cozy Games
The software of this group is used across various networks. The most popular as well as largest one of them is the Live Bingo Network. The company that owns it is called Chelbis Company Ltd. The group offers a wide variety of bonuses, bingo games, fair results, chat rooms, as well as safe and secure payment methods. Some of the popular sits in the LBN are Comfy, Bingo Bobs and Landmark. This is one of the quickest growing bingo groups in the UK that is enjoying its success in the online gambling industry. The network of Cozy Games was also the first when it comes to new releases for the year of 2014.
Cassava
There are a total of seven sites under the Cassava name. They include Posh, Tasty, Bingo 888, 888Ladies, Wink, Bingo Fabulous and RedBus. All of these sites are owned by 888 and use software from Dragonfish. A company called Cassava Enterprises operates these websites. The organisation is a subsidiary of 888.
Cassava offers traditional games, but also less popular game variations like a 75-ball bingo with 5 lines. It is also possible for you to find great bonuses, real prizes and free bingo for newcomers. The websites also have incredible combined loyalty programmes. All of them are licenced and offer applications for devices that run on Android and iOS.
Virtue Fusion
This is the most popular as well as the largest brand among the best bingo networks in the United Kingdom. Here you will be able to enjoy one of the best welcome bonuses that are available as well as flagship sites like Gala and Mecca. All of the websites are licenced by the British Gambling Commission and share software from Playtech.
You should know that this group is so popular because the sites are kind of stand alone when it comes to games and promotions. You will be able to find a lot of unique games in this network. It is the perfect place for explorers who take a liking to new games. This company is definitely the innovator in the industry.
Cashcade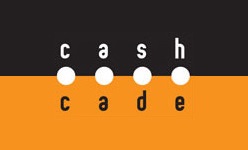 There are a few standalone names in this network. They share the same easy and simple navigation as well as graphics. The software is from Dragonfish.
The sites are operated by Cassava Enterprises, similar to the Cassava group. And that is why the sites within the Cashcade group are similar. These sites have a thing for every player. They offer classic games as well as slots and some interesting suggestions. They also offer a lot of safe options with which you can manage your money.
Another excellent thing about the Cashcade network is that it offers real-money bingo rooms as well as free games, in which you can play amazing slots. These websites are even mobile-friendly, so you can use them on the majority of mobile phones and tablets.
Microgaming
The company was established in the 90's, and back then it focused mainly on slots and casino games. Later on, bingo was added as an extension to the main package, however, eventually, the company brought its focus to the ball game. The network uses software from Bingotek and offers two main variations of the game.
Microgaming is quite unlike Virtue Fusion, since unlike them, they do not offer a lot of new options, as they focus mainly on the classics. But, this should not fool you, as Microgaming are very popular for their incredible side games and they even have one of the biggest slot collections on the market. The websites come with special offers as well as massive progressive jackpots. Most of the games are available for mobile play, and some of the most popular slots can even be played on smart watches.
Gamesys Group
This is one of the smaller networks that manages some of the most popular names in the industry. We will name a few of them – Sun, Virgin Bingo and Jackpot Joy. It is one of the most influential gaming companies, and it is a great choice if you are looking for a trusted brand that pays well.
The brand uses their own software, and it is definitely one of the best out there. Each of the sites looks different from each other, unlike the sites that use Dragonfish software. Gamesys was also the initial company that had a real-money bingo app on the social platforms. The brands within the company are all licenced and have won a tonne of industry awards in several competitive categories.
So, which of the Best Bingo Networks is for Me?
We have covered many of the benefits of bingo networks, but there are also a lot of disadvantages. A lot of players seem to believe that these organisations take the individuality of bingo and that there are way too many similarities among the sites that belong to the same group. However, we certainly think that the pros are more than the cons.
We certainly aren't going to lie to you. You will find a tonne of similarities in the features of the sites, but you will also see that the best bingo networks have made a lot of efforts to make their sites exciting to you.
If you can't decide which of the choices is the right one for you, you should check out our review pages, which offer a tonne more information about the features and benefits that each network offers. You are also going to find reviews of the best sites that each network offers.